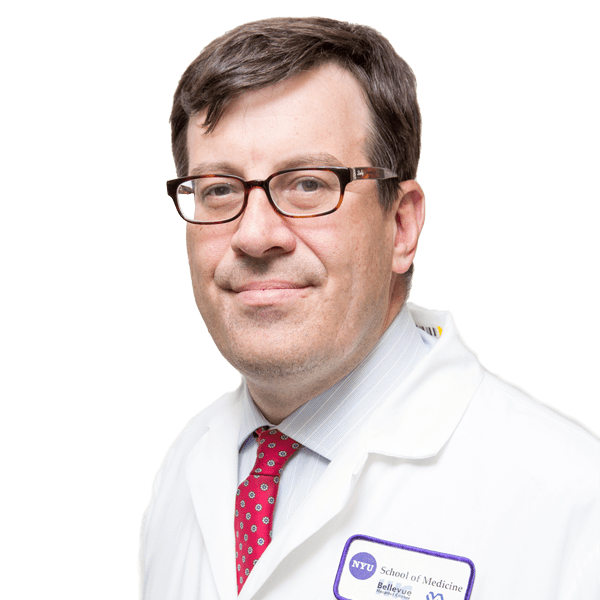 Dr. Crespin is a lead gastroenterologist in his field and he is affiliated with NYU Lenox Hill Hospital, St. Luke's Roosevelt, and Beth Israel hospitals.
Dr. Crespin has been a practicing gastroenterologist in Manhattan for more than 20 years, and is a board-certified gastroenterologist who strives to provide the highest quality medical care in a compassionate, professional and personalized manner.
Before opening up his private practice, Dr. Crespin served as the director of the Columbia-St. Luke's Roosevelt GI clinic. He is expertly trained in endscopic procedures, which allows for direct visualization of the intestinal tract for optimal diagnosis, treatment, and prevention of gastrointestinal diseases.
Colon Cancer Screening
Abdominal Pain
Diarrhea
Swallowing Disorders
Bloating
Celiac Disease
Reflux Disease (Heartburn)
Constipation
Irritable Bowel Syndrome
Inflammatory Bowel Disease (Ulcerative Colitis & Crohn's Disease)
Hepatitis B
Hepatitis C
Other Diseases of the Liver
PRIVATE PRACTICE - New York, NY

Private practice in internal medicine and gastroenterology and hepatology. 

February 2003 - Present

LENOX HILL COMMUNITY MEDICAL CENTER - New York, NY

Practice in gastroenterology. Director Lenox Hill GI Fellows Clinic.

September 2005 - December 2008

LINCOLN HOSPITAL - Bronx, NY

Chief of Hepatology

February 2003 - March 2004

UNIVERSITY MEDICAL PRACTICE ASSOCIATES - New York, NY

Attending on faculty practice at St. Lukes-Roosevelt Hospital

July 2000 - December 2002

NEW YORK MEDICAL GROUP - New York, NY

Multispecialty practice in internal medicine and gastroenterology.

July 1999 - June 2000
STERN SCHOOL OF BUSINESS, NYU - New York, NY

MBA. Finance concentration completed - May 2007

NORTHWESTERN MEMORIAL HOSPITAL - Chicago, IL

Gastroenterology Fellowship - July 1996 - 1999

BARNES-JEWISH HOSPITAL - St. Louis, MO

Medicine Residency - July 1995 - June 1996

UNIVERSITY OF MINNESOTA - Minneapolis, MN

Medicine Internship and Residency - June 1993 - June 1995

Trained at University of Minnesota Hospital and Clinic, Veterans Affair Medical Center, and St. Paul Ramsey Medical Center.

WASHINGTON UNIVERSITY SCHOOL OF MEDICINE - St. Louis, MO

M.D. recieved - May 1993

Editor of class newspaper.

SORBONNE - Paris, France

French Studies. Electives taken in Cinema, Psychology ,and Literature - 1988 - 1989

HARVARD UNIVERSITY - Cambridge, MA

B.A. Cum Laude in Biology - 1984 - 1988

Harvard College Scholarship for academic achievement of high distinction

Dean's list every year
Instructor in Clinical Medicine Columbia University - 2000-2002
Assistant Clinical Professor of Medicine, Columbia University - 2000
Clinical Assistant Professor of Medicine, NYU - 2009-Present
American Medical Association - 1990
American College of Physicians - 1995
American Gastroenterology Association - 1996
American Association for Study of Liver Disease - 2004
New York Society of GI Endoscopy - 2005
Tsen TN, Obrien JJ, Rubin BG, Kodner IJ, Crespin JS. Distinguishing characteristics of deep venous thrombosis in patients with inflammatory bowel disease. Gastroenterology 1993; 104:793.

Crespin JS, Thovarides VL, Obrien JJ. Electrolyte lavage prep vs. conventional 2 day prep: which is the optimal colonoscopy prep? Am. J. of Gastroenetrology 1993;88: 1571.

Cordoba J, Crespin J, Gottstein J, and Blei, AT. Mild Hypothermia Modifies Ammonia-Induced Brain Edema in Rats after Portacaval Anastomosis. Gastroenterology 1999; 116:686-693.

Crespin J, Nemcek A, Rehkemper G, Blei A. Intrahepatic Portal-Hepatic Venous Anastomosis: A Portal-Systemic Shunt with Neurological Repercussions. American Journal of Gastroenterology. 2000; 66:156801573.

Crespin J. A Cost-Benefit Analysis of Genotype Testing in Hepatitis C. Gastroeneterology. 2002;123.

Leonard A Cohen, Jeffrey S Crespin, Carla Wolper, Edith A Zang, Brian Pittman, Zhonglin Zhao, Peter R Holt. Soy Insoflavone intake and estrogen excretion patterns in young women: effect of Probiotic administration. In Vivo: 2007:21(3): 507-12

Investigator on LOGIC Trial Lotrel: Guaging Improved Control, 2000. Novartis Phase 4 drug trial.

Investigator-SMART trial-Salmeterol Multicenter Asthma Research Trial 2003. Phase 4 drug trial.

Investigator-OCTAVE trial Bristol Meyers Squibb 2004-Phase 3 drug trial.

Imvestigator-Aryx Therapeutics Inc ATI-7505 for erosive esophagitis 2005-2006. Phase 3 drug trial.

Investigator-Axcan Pharmaceuticals - Phase 3 drug trial for Ulcertative Proctitis